Survive Alive is the Indianapolis Fire Department's fire-safety education program for children. To support that mission, we were hired to create a 
22 page comic and activity booklet designed to be used by children and their parents.
​​​​​​​
We worked closely with Survive Alive's staff to adapt their curriculum into this format. We wrote the script, created all artwork, and provided print-ready files when the work was complete. The final product is freely available as a PDF

.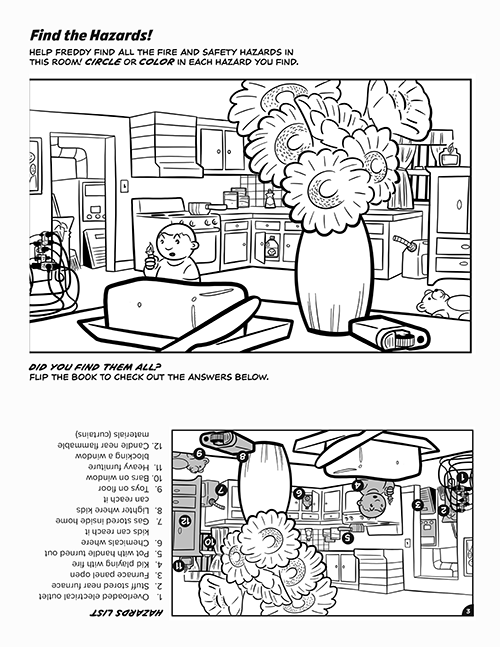 Fire safety is technical subject aimed at a very young audience. We used comics and humor to make it as engaging as possible. A
ctivity pages are designed to help readers apply what they learn in the comics. Minimal shading was used to encourage kids to use the pages as a coloring book.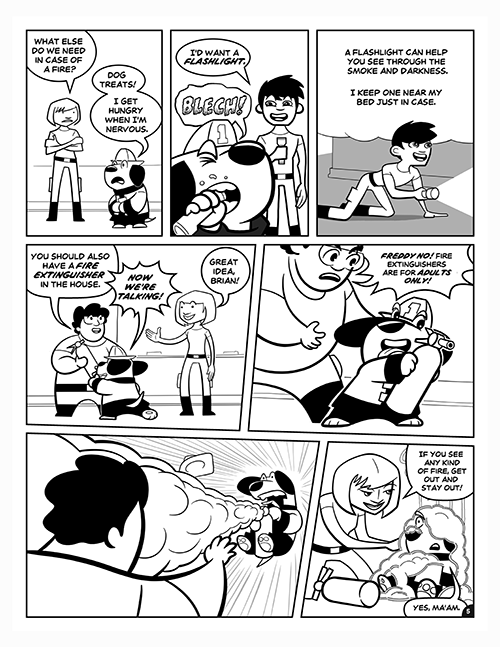 By presenting kids as knowledgeable, we aim to empower our audience.
Freddy (the dog) is the newbie. He's eager but foolish. His education drives the comic and provides most of the humor.
The comics are backed up by several pages of activities and games that can be cut out.